CHALLENGE YOURSELF WITH A CAREER AT RAFAY MALL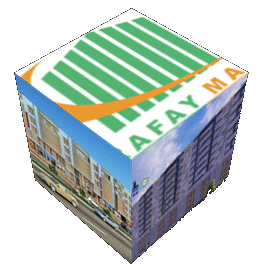 Rafay Mall , Lane #7 Westridge 1 Main Peshawar Road Rawalpindi​

09:00AM 12:00AM
Rafay Mall is at Prime location in RWP offering best offers in commercial as well as in Residence.
M Qasim
Electrical Engineer
One of the best place to start your business; easy and affordable offices are available their.
Sajjad Ali Shah
Freelancer
One of the best management Rafay has in twin cities. Their concerned departments are doing great job for customers.
Ajmal Tariq
Entrepreneur